Regular price
Sale price
$20.00
Unit price
per
Sale
Sold out
A special adult evening out! Grab your favorite bottle of wine (or other beverage) and join us for a walk and talk around the farm. Tour is approximately 2 hrs long.
Things to Know:
These tours are located at our new pastures at 12750 Stout Ave, Cedar Springs, MI. (see map in pictures)

Wear your closed toe walking shoes! We will be in the outdoors on a working farm - there will be tall grass, uneven ground, bugs and dirt.

No food this year (sorry!)-we do not have facilities at the new property to support this... yet.

We are rustic and minimal-no shelter or bathrooms available!

$20 per person. 18+ Only Please!
We will take you on a walking tour through the pastures of our working farm. You will see how we rotate our laying hens, how the meat chickens move through the grass, the sheep grazing, hogs rooting, and possibly the cattle lowing.
Topics will include:
Animal Health

Regenerative farming

Rotational grazing systems

Soil health

Community health
Share
View full details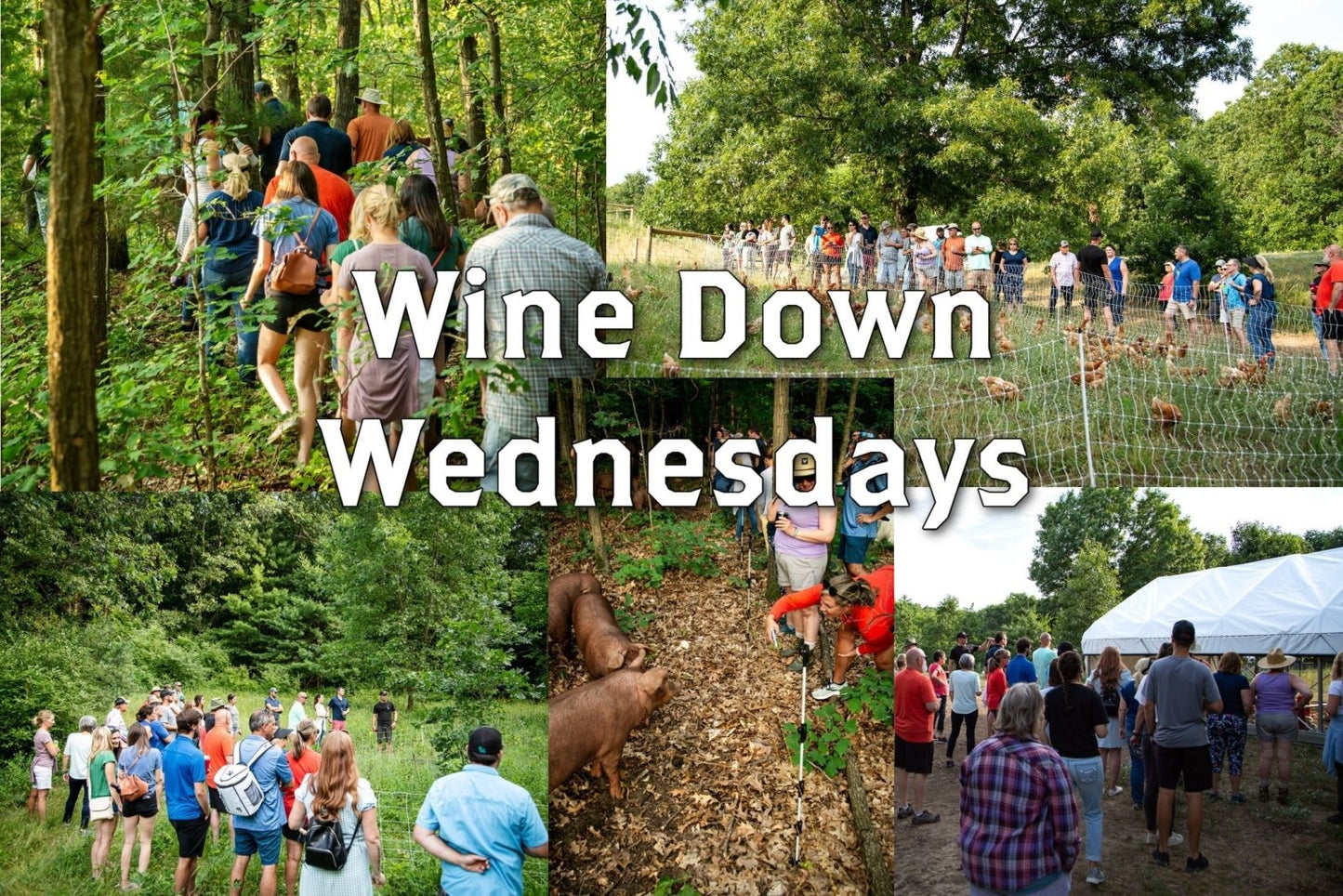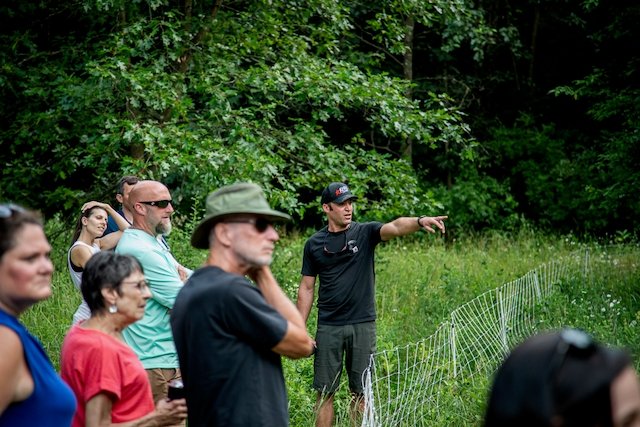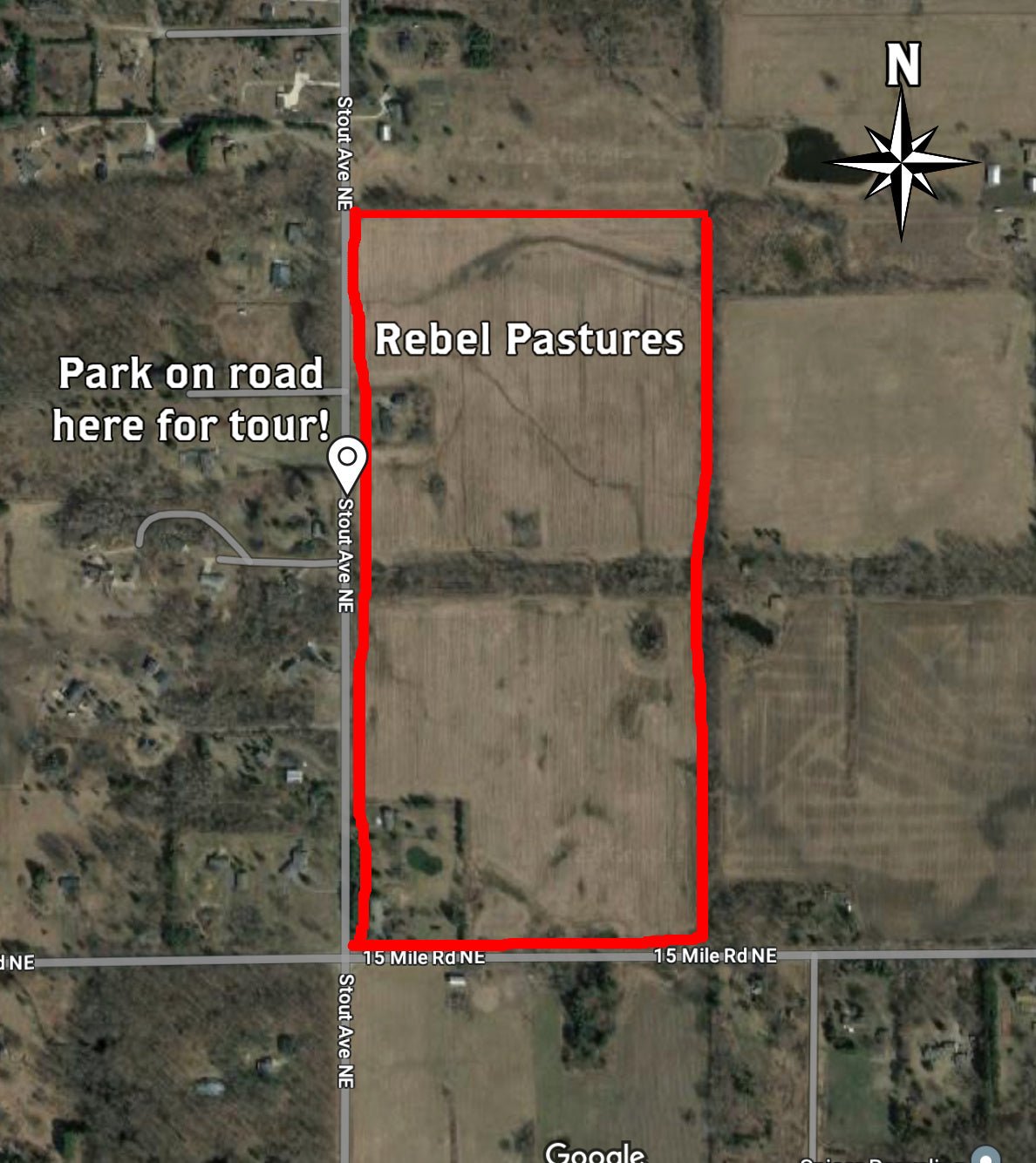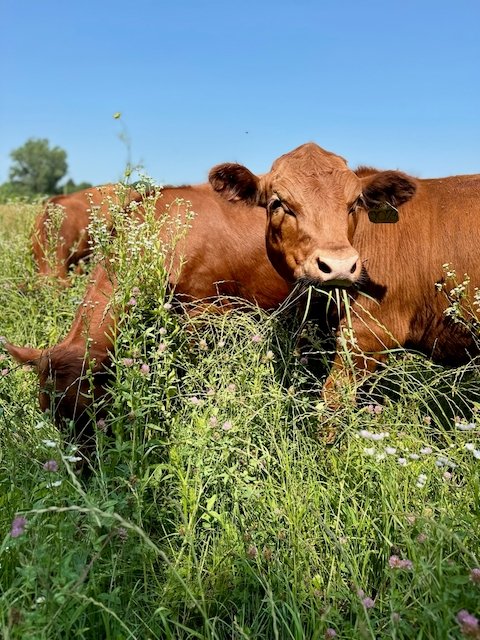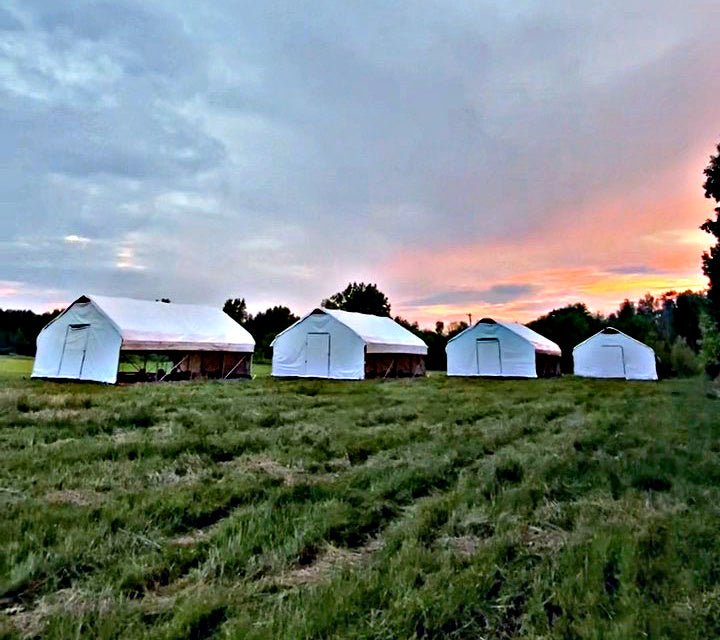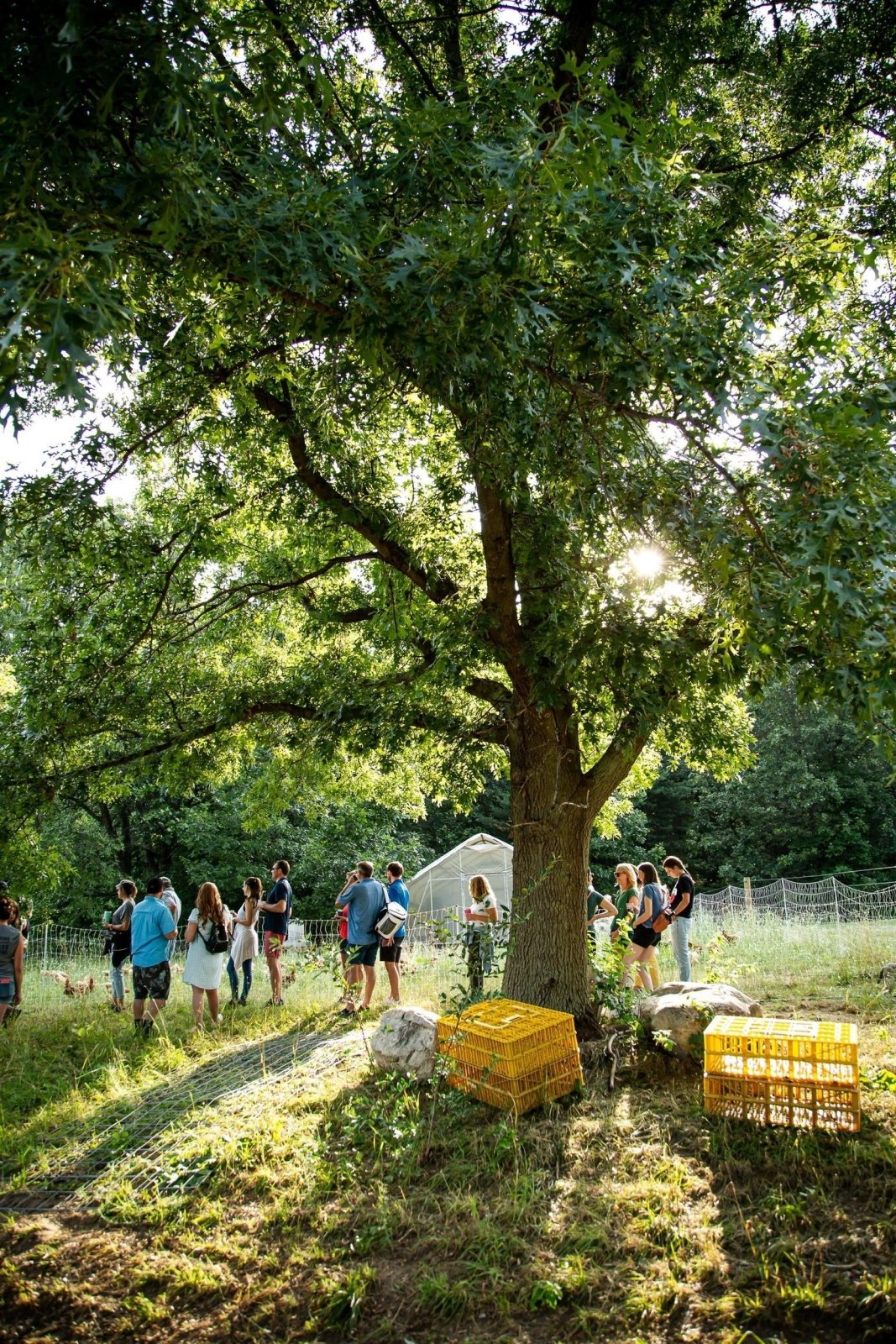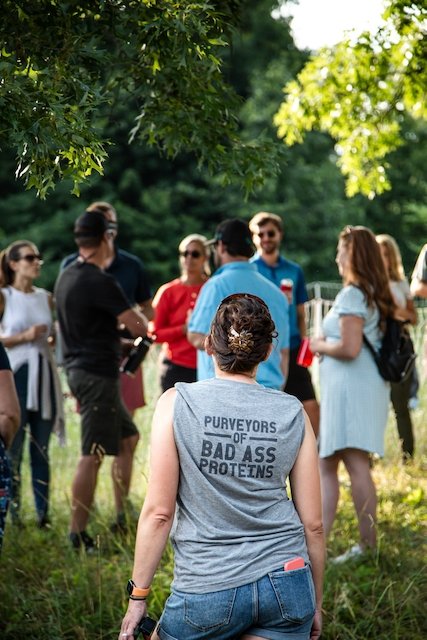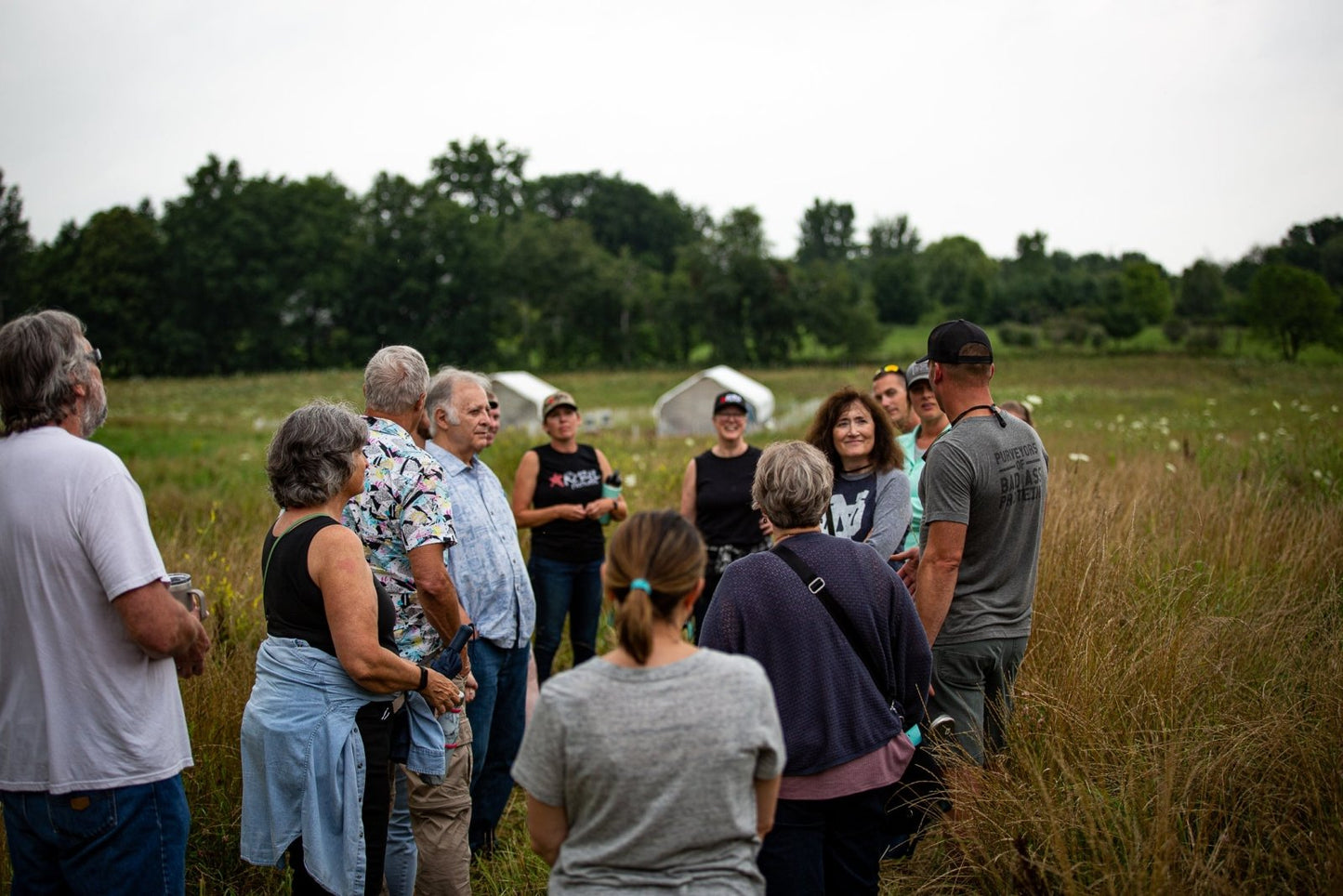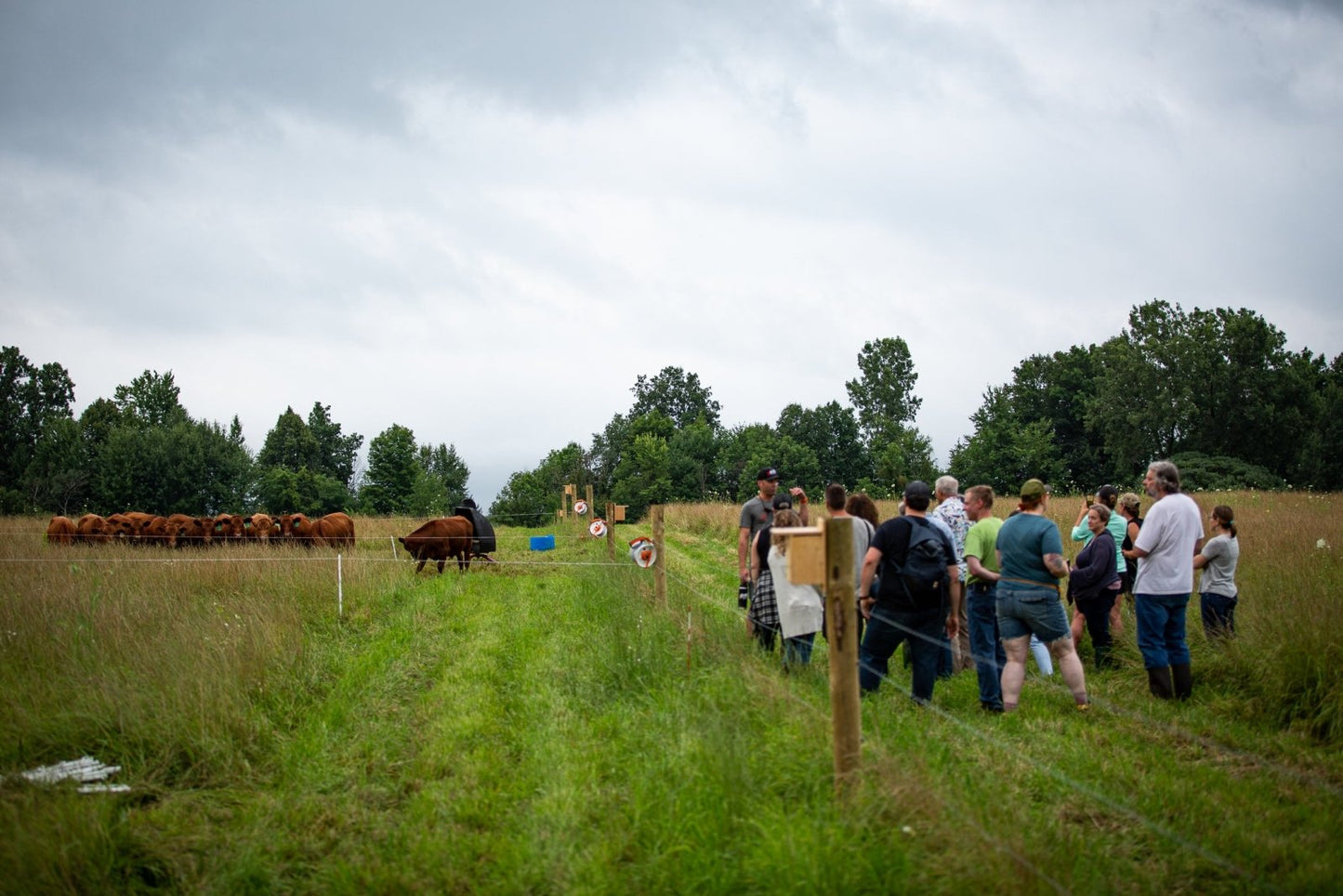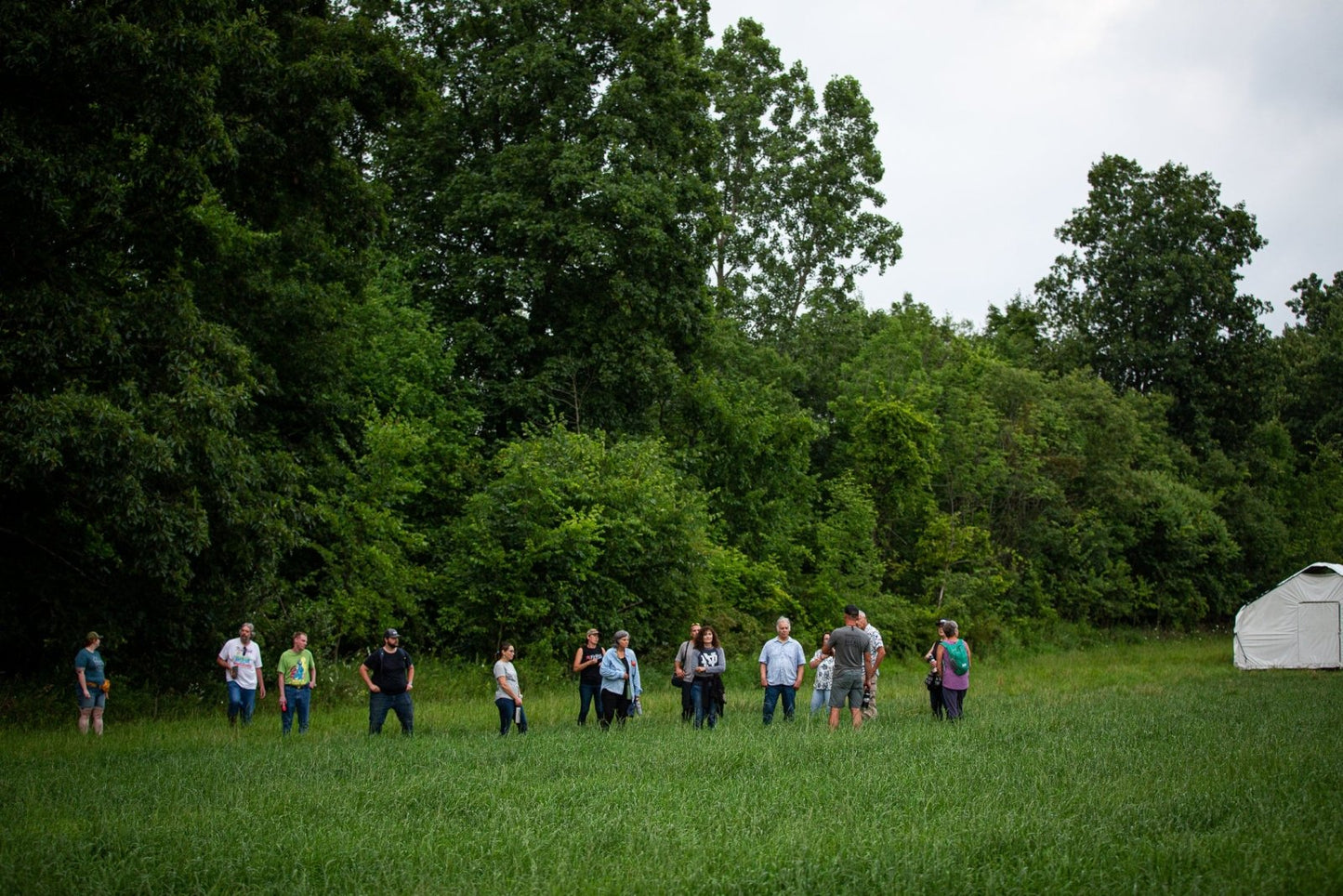 Wine Down Wednesday
Loved the event and learned so much! You've got to go!
We learned so much about regenerative farming.
Thank you Justin and Jenni for taking the time to educate us on a beautiful evening.
Wine Down Wednesday - Great Evening!
Really enjoyed the evening. The environment is beautiful and I learned so much! Rebel Pastures has a good thing going!
Awesome tour of the farm! Very informative!
We had such a nice time at the Wine Wednesday. The tour was informative, casual and fun. We will definitely do it again next year!
Super interesting and informative tour
Really enjoyed our time at Rebel Pastures. We heard about regenerative farming practices and were treated to a lovely charcuterie! I really recommend bringing your family to this event and then taking the step to eating more sustainably.
We loved Wine Down Wednesday
My husband and I have always been interested in farming and more recently regenerative farming. This was such a fun and different date night for us and a good way to reignite our passion and motivation towards farming and where our food comes from. I would recommend this to anyone and everyone! This is the conversation we all should be having about food!
Fun and informative evening
We attended wine down Wednesday on July 6 at Rebel Pastures. What a fun and educational event! Jenni and Justin were great hosts full of important farming information regarding the food we eat everyday. These two are so smart in their farming techniques and love of the animals and land. If you care about the quality of the food you eat Rebel Pastures is your food source. Also, we buy their eggs and chicken at the Rockford farmers market every week. They are simply the best folks!
Wine down Wed.
We loved it! Loved the informalness - we felt very comfortable and welcomed wholeheartedly! It was very informative and interesting. The treats were wonderful and
We can't thank you enough for opening our eyes to regenerative farming, a practice that we knew nothing about! We loved the passion you had for your work and appreciated the opportunity to visit your farm. Thank you very much!
Know your farmer
It is important to understand where your food comes from. Farmers who practice regenerative farming, like Justin and Jenni do, are essential to the rest of us. This is a topic I am deeply passionate about. I am grateful that Justin and Jenni and the growing team at Rebel is so willing to share their knowledge.
Get involved. If the only way you are able to get involved is by getting educated, then "Wine Down Wednesdays" is a great place to start. Meet other members of our community, share stories, and see how the food we buy at Rebel Pastures is raised. I will be going again!
So much fun!
My husband and I went to the Wine Down Wednesday in June and had a great time. Justin and Jenni were great hosts and tour guides. It was awesome to see the "behind the scenes" of their farm and learn more about their practices. And they finished the evening with beautiful charcuterie and cheese boards. We'd definitely go again!