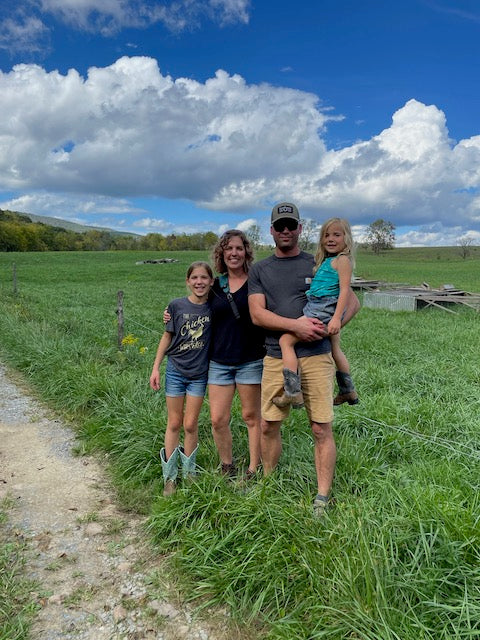 True Pasture Raised
Regeneratively farmed Bad Ass Pastured Proteins. Yup, there's no growing barns here! We use nature and our farm lands to raise the highest quality products out on pasture. Non-GMO and Grass Fed Chicken, Eggs, Pork, Lamb and Beef.

At Rebel Pastures®, we live and breathe Regenerative farming. We believe in sustainably farming with the natural cycles of mother nature, not against them. That means we continuously rotate all of our poultry and livestock across our pastures and giving the land time to heal after each passing. The land feeds our animals and in return our animals feed our land and us. True symbiosis as it was meant to be!
Our Why
Our initial 37 acre farm really began to take off during the quarantines of 2020. People had to become much more in touch with where food comes from as food systems broke down worldwide. This ignited a movement of communities turning to local farms and being self-reliant.


We believe the absolute best way to combat the food crises is to produce high-quality food direct to consumer. Our Bad Ass Pastured Proteins™ are given their best lives as they live outdoors as nature intended.
Today we farm over 110 acres of regenerative farm land. In addition to chicken and eggs, we also raise pastured pork, grassfed lamb and beef cattle. We continue to build out a strong, resilient, local, healthy food supply system that offers our family and yours clean eating.