Regular price
Sale price
$11.49
Unit price
per
Sale
Sold out
This premium-quality, 1lb package of ground chicken is the perfect choice for clean eating. It has been pasture-raised, rotationally moved, and raised in fresh air and sunshine on non-GMO feed. It is also regeneratively farmed and sustainably farmed, supporting healthy soil and environment.
The options are endless AND healthy with our pasture raised ground chicken. Use it in any way you choose: chicken burgers, casseroles, tacos, chili, etc!
Share
View full details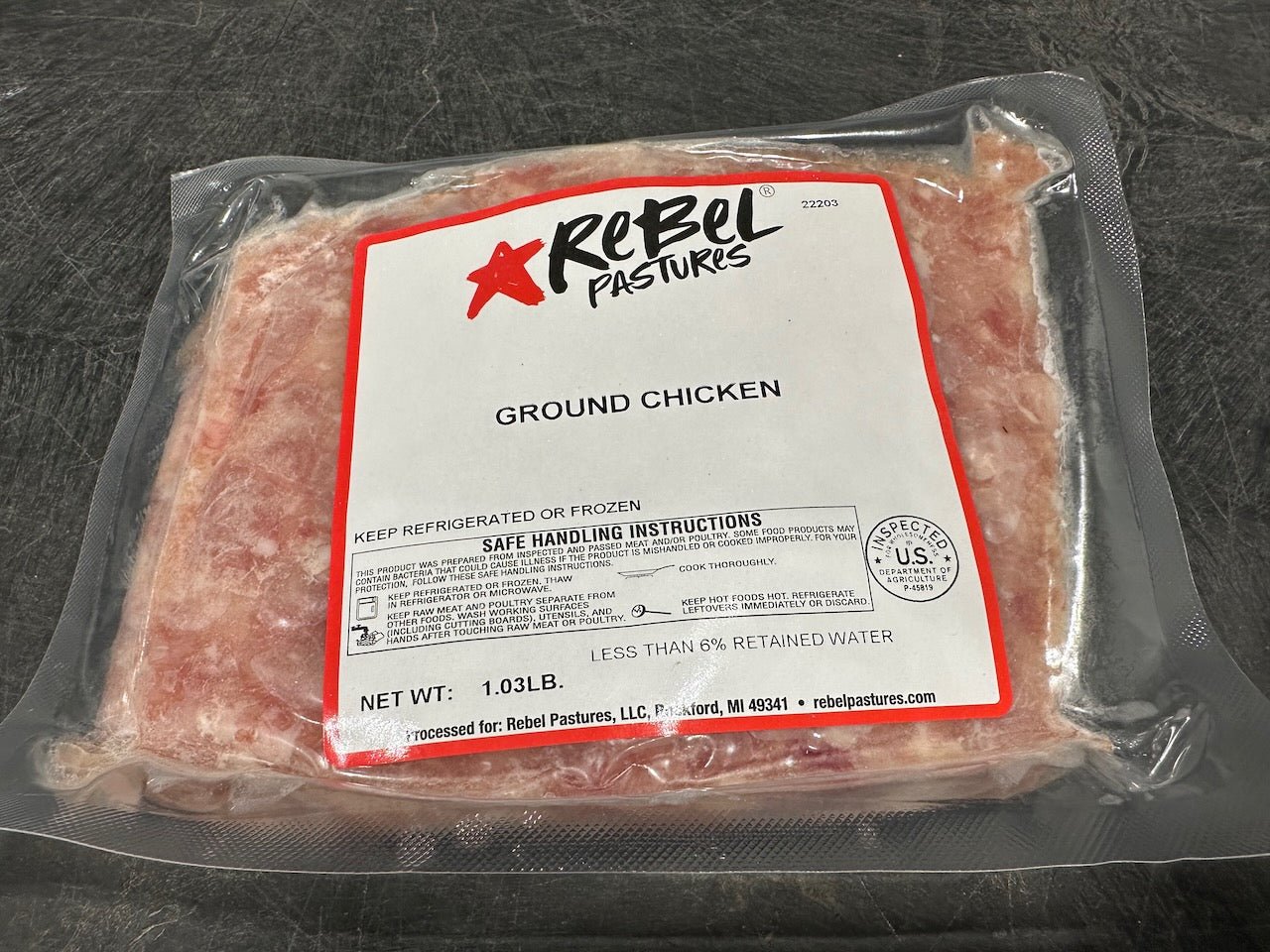 Superb ground chicken and turkey
I love the flavor of both the ground chicken and ground turkey. I can't even compare the Rebel Pasture's ground poultry to those I've purchased in the store. I use ground chicken and turkey more and more in dishes I've been making for years. You will taste the real difference the first time you try it. I love either protein in Asian lettuce wraps!