Regular price
Sale price
$29.50
Unit price
per
Sale
Sold out
Introducing the pinnacle of flavor and tenderness: Rebel Pastures' 100% Grassfed Cowboy Cut Ribeye Steak. Sourced from the heart of nature, where our cattle roam freely on lush, nutrient-rich pastures and are never fed any grain, this steak embodies the true essence of a wild west feast.
🌱 Pure Pasture Goodness: Our commitment to 100% grassfed beef means you're indulging in meat that's not only incredibly flavorful but also packed with natural goodness. No hormones, no antibiotics – just pure, untamed beef.
🥩 Unbridled Taste: The Cowboy Cut Ribeye is a cut above the rest, known for its generous marbling that melts into a juicy, succulent symphony with each bite. The grassfed lifestyle infuses the meat with a unique, rich flavor that pays homage to the old-school cowboy way.
🔥 Sear to Savor: Whether you're a culinary cowboy or a grilling greenhorn, achieving the perfect sear is a breeze with Rebel Pastures' Cowboy Cut Ribeye Steak. Its well-balanced fat distribution ensures an even cook and an irresistible crust, while the tenderness remains unparalleled.
🍽️ Size Matters: The Cowboy Cut isn't just a meal; it's an experience. Generously portioned to satisfy even the heartiest appetites, it's a centerpiece that brings people together. Share it at a gathering or savor it solo – this steak is as versatile as it is delicious.
🤠 Rebel Pastures Promise: Our brand stands for quality you can trust and flavors that break free from the ordinary. We raise our cattle with care, following time-honored methods that prioritize their well-being and the sustainability of our land.
🔒 Sealed Freshness: Each Cowboy Cut Ribeye Steak is meticulously vacuum-sealed to preserve its natural freshness, locking in all the vibrant flavors and juices until you're ready to fire up the grill or skillet.
Embrace the spirit of the frontier with Rebel Pastures' 100% Grassfed Cowboy Cut Ribeye Steak. Elevate your grilling game and ignite a taste revolution that harkens back to a time when the open range and hearty feasts were the order of the day. Saddle up and experience beef the way it was meant to be – bold, unapologetic, and utterly delicious.
Share
View full details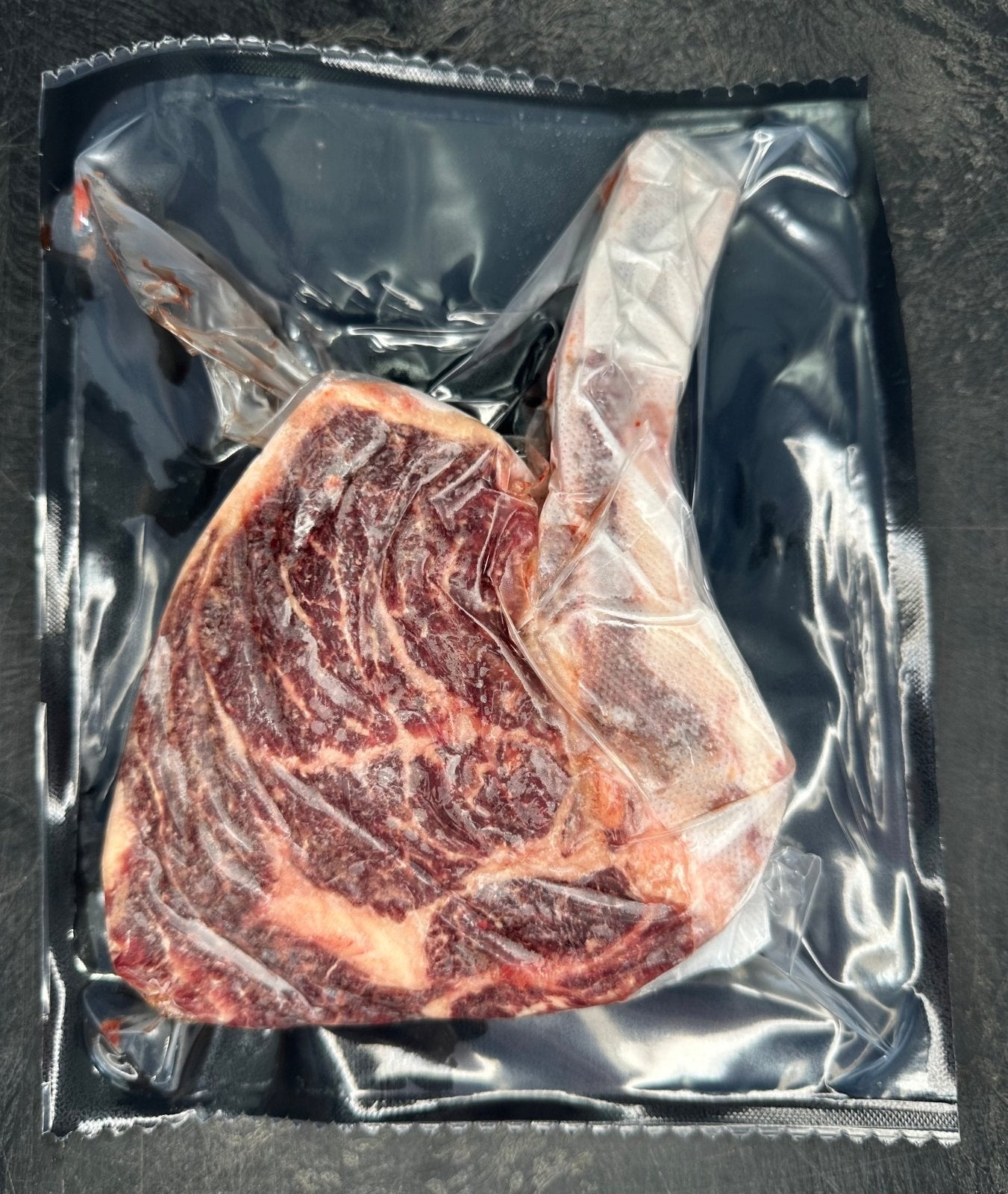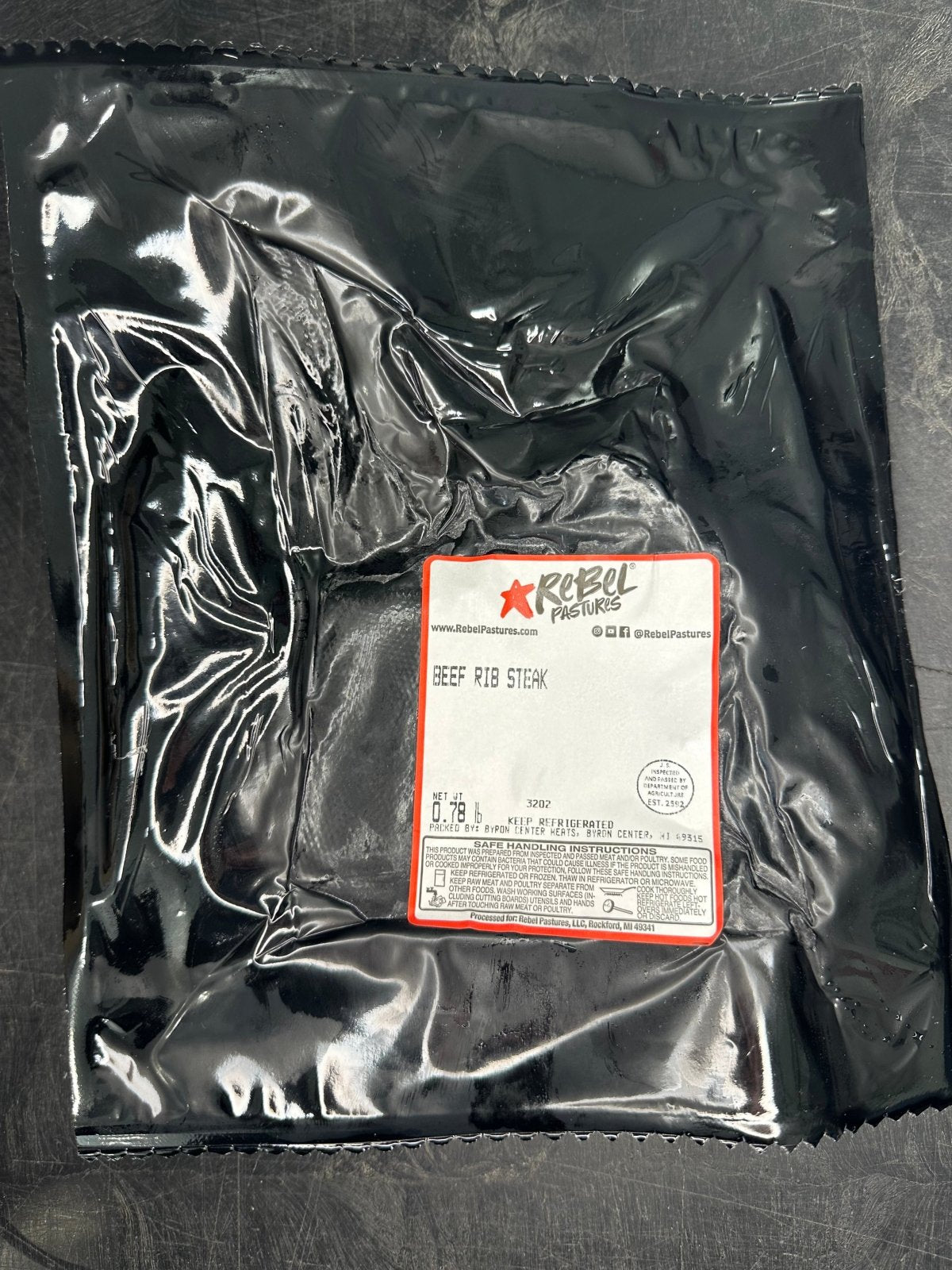 No, you can't have a bite.
What a beautiful cut of meat, and the presentation was just wonderful.