Regular price
Sale price
$9.99
Unit price
per
Sale
Sold out
Indulge in the exquisite taste and superior quality of our Grassfed Ground Beef. Sourced from the finest, humanely raised cattle that graze on lush, open pastures, this 1lb package of ground beef is a testament to the natural goodness of sustainable farming practices.

Every bite of our grassfed ground beef embodies the authentic flavor and tenderness that comes from animals raised on a diet exclusively composed of grass and forage. Carefully selected and expertly processed, our ground beef offers a delectable blend of lean cuts, ensuring a lean-to-fat ratio that promotes both taste and health benefits.

In addition to its incredible taste, our grassfed ground beef boasts an impressive nutritional profile. It is rich in essential nutrients, including omega-3 fatty acids, vitamins, and minerals, thanks to the cattle's natural diet and healthy lifestyle. You can savor the exceptional flavors of this ground beef while knowing that it is free from added hormones, antibiotics, and genetically modified organisms (GMOs).


Looking for a bulk ground beef bundle? Try out our Grassfed Beef Ground Bundle. 10 lbs ground, 4lbs patties all at a discount!
Share
View full details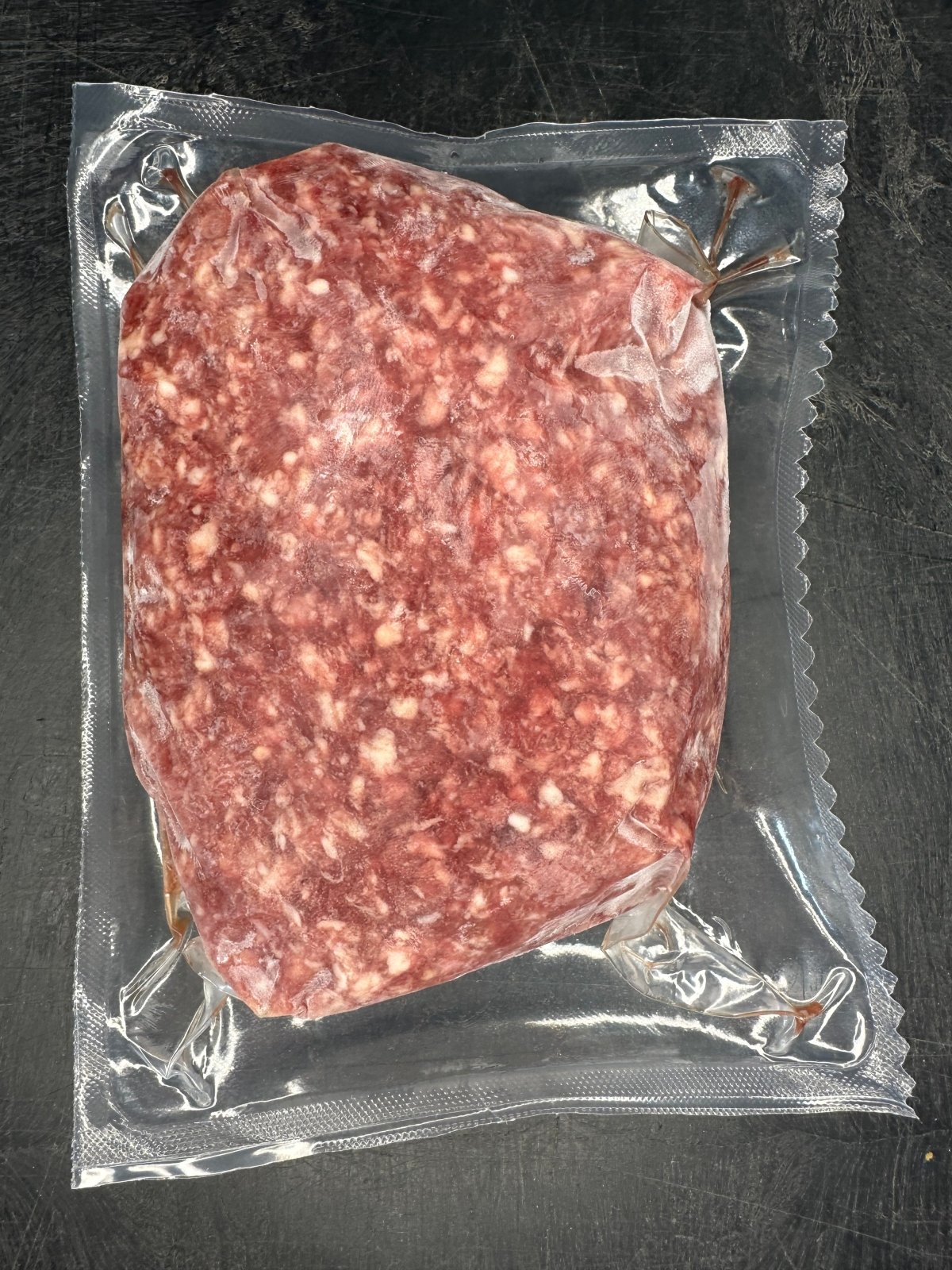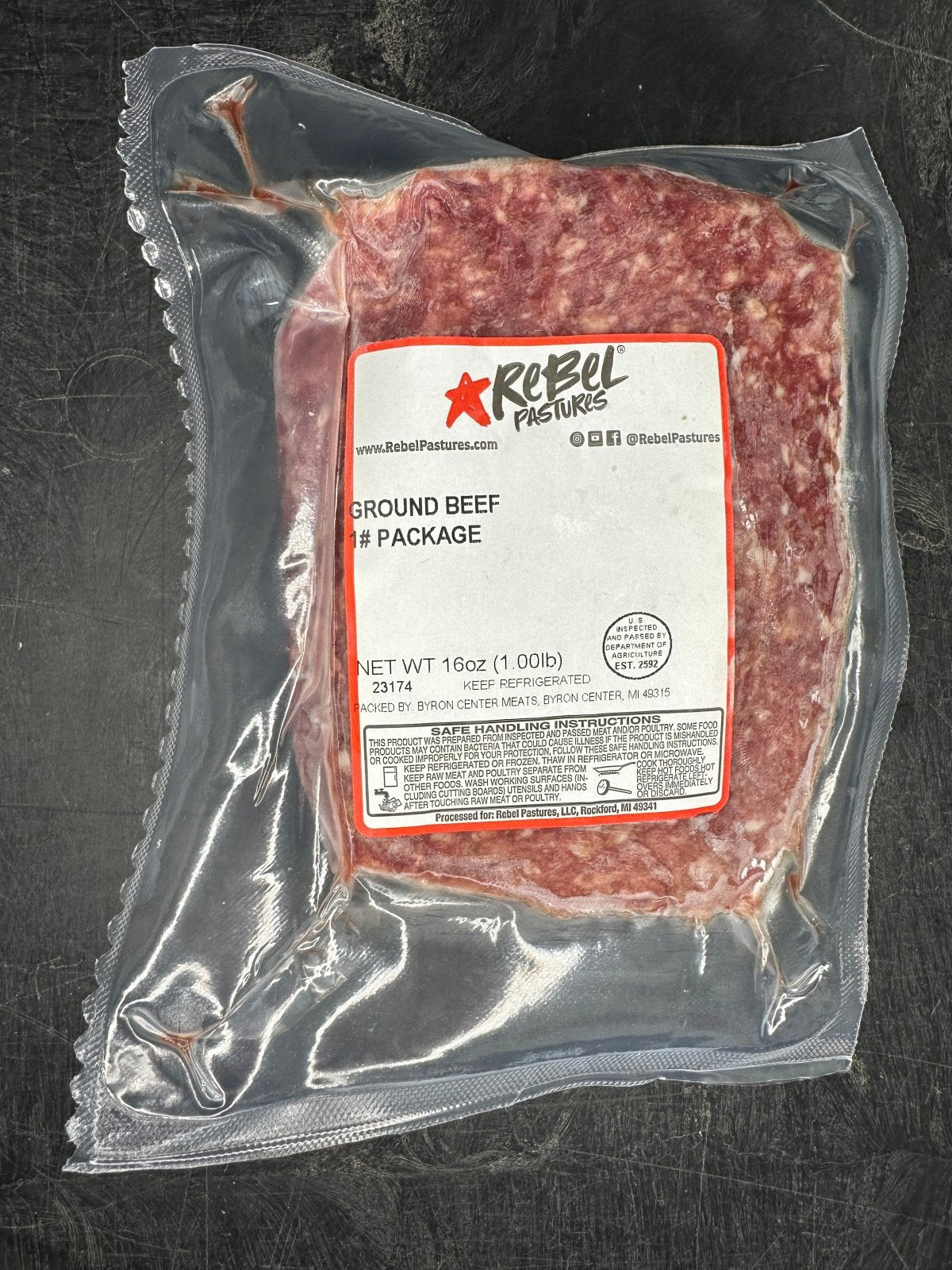 Great patties!
I really like the taste of the beef patties. Very earthy and full of flavor. My only compliant is the paper between the patties and how they stuck together. Some of the meat was lost on the paper. Other than that, great beef for grilling!
Real Meat !
I am picky about where my meat comes from Rebel does not disappoint! This is the way farming should be !
Glad I found Rebel Pastures!
The meat is soooo good and love the ease of pick up!
Great quality beef
Can definitely taste the quality of the beef in these Pattie's, will definitely be a staple in our freezer!
Stellar Ground Beef
Top notch. Made THE BEST burgers. High quality meat. We've enjoyed everything we've purchased from Rebel.
Peace of mind and delicious!
I am super picky and weird about meat. Mostly because I do not trust where it comes from and that the animals are treated humanely so the last few years I ate very little meat. I saw something on Instagram and checked out Rebel Pastures 20 minutes from me. I am not only pleased about their meat (yum) but I love the updates and being able to get the items ON the farm and see the animals knowing they are treated well. The meat is delicious and the best I have had. The chicken and beef patties are fantastic! I buy the chicken livers and cook those up for my dogs. I am so glad to be investing in a farm that is making a difference!
Great for grilling
These were excellent grilled burgers. I definitely will purchase more.
You'll Be Happy
I've been ordering ground beef from an out of State Farm but decided to give Rebel Pastures a chance. Wow! Very happy! Great taste, not greasy! Going to cancel my subscription from the other farm and start buying local from Rebel 😀
Great for so many things!
My husband loves cooking this up for pasta, tacos, meatballs, and more. It's the best quality ground beef and makes for a tasty protein addition to any meal. We've already bought more!
Great!
Great quality and taste! We used it for burgers and meatballs so far and we've loved it. Hard to find high-quality grass-fed beef like this in the area and we'll be getting more as long as they have it.