Regular price
Sale price
$12.95
Unit price
per
Sale
Sold out
Our pastured bacon comes from our heritage breed pigs, raised in forested areas, with access to fresh air, sunshine, and rooting privileges 24/7. Our pigs are regeneratively and sustainably-farmed. Enjoy this delicious sliced bacon for breakfast, lunch or dinner!
Natural Cure, no added nitrates, & Sugar-Free!
Share
View full details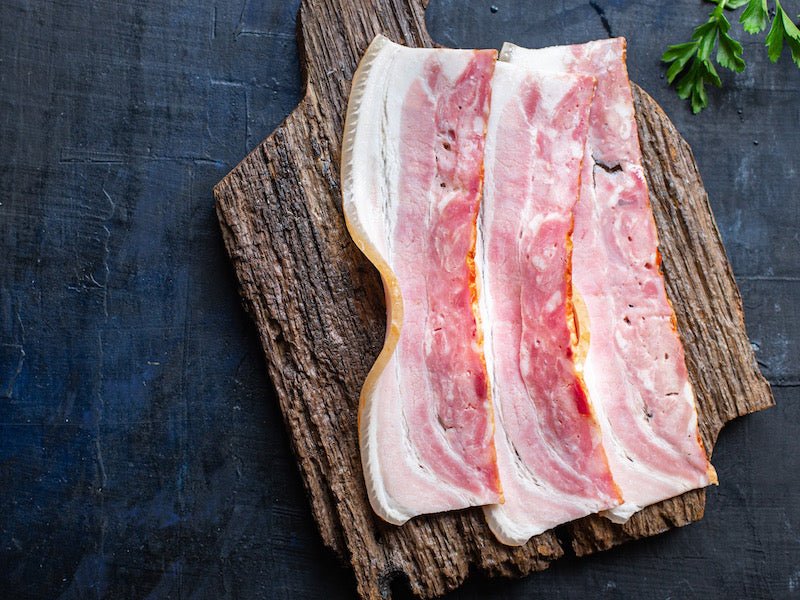 The Best Bacon
Rebel comes through again. Fabulous bacon!
Bringing home the bacon!
Nice! So far Rebel Pastures has delivered the goods. The bacon tasted like bacon, not liquid smoke or over injected artificial flavor. I bake my bacon on my grill and It came out wonderful. Thank you for bring back quality foods.
Yum! It's easy to "pig out" on this bacon.
Very good bacon for our Sunday breakfasts and more!
Grateful to have a family farm nearby that is good stewards of God's creation and not adding harmful junk to our food.
Great Bacon
I am so thankful to be able to buy bacon locally. Knowing where is comes from and knowing it doesn't have anything in it that it should not is incredible. This bacon made wonderful BLT's.
Best bacon EVER!
We've been ordering bacon through an online provider for a while now after not liking the typical grocery store stuff. We wanted to start buying local to our area so we tried Rebel Pastures. So glad we did! The bacon was juicy, had just enough meat, and the flavor was sooo good. You can't replicate something like that on a mass scale.
We have since canceled our subscription to the online servicer and now get all of our bacon from Rebel Pastures.
And you should too.
Best bacon
I recently visited Rebel Pastures for the first time. Placing and picking up my order was easy, and I was greeted with a friendly smile, asking if I had found everything. The bacon was full of flavor, the best I have had in a long time. I have placed several orders since, and I will continue to do so while supporting local farming.